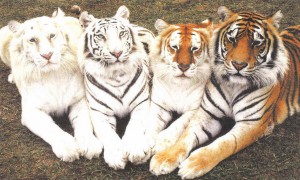 Working on the last piece using the BIG lottery data, there was an interesting offhand question asked in a skype call, about organisations that make multiple requests for support, and what they look like.
It looks a bit like you'd expect, large and diverse organisations that are a single legal entity appear towards the top of the list in terms of number of requests. But there are some outliers.
Out of that data, there seems to be either a custom programme, or an open question over military veteran's groups. I'm not sure that it is an efficient use of the time of the Grenadier Guards Association (Forest of Dean) to receive 19 different grants in 2 years totalling only £5825, or The Java Far East Prisoners of War Club 1942 to have 12 different grants totalling only £3680 in a 3 year period (requests were only made in 2 of those years), or the Normandy Veterans Association (Stockport) to make 11 successful requests in one year. Given the costs to BIG of processing a single application, that seems like something they may want to look at, in the coming years of war memorial events. I don't know what happened there, but hopefully there wasn't a high workload on those associations for relatively little cash. (UPDATE: see comments below — it was a simple form for an individual person applicant).
That list is generated by comparing the local authority of their registered address and only considering it the same organisation if they match. Without that constraint, the list below is dominated by the popular names of schools, given that there are many schools with the same name in different areas. Whether the different Barnardo's organisations could sensibly merge their requests, seems unlikely. Sometimes, institutional hierarchies only become apparent when seen from an external data source.
Others will look at the data differently to BIG, and in that diversity of views, comes value to BIG, and others, that will be far harder for other sources to acquire if their data is not similarly open.
Top 100 organisation names receiving BIG grants, 2004-2013 (and count of awards):
  48 Barnardo's
  37 Alzheimer's Society
  34 The Prince's Trust
  34 Church of England Children's Society


  33 St Joseph's Primary School




  31 St Mary's Primary School


  29 The British Red Cross Society
  26 Workers' Educational Association
  24 Grenadier Guards Association
  22 Leonard Cheshire Disability
  21 The Royal National Institute for Deaf People


  21 Pre-School

 Learning Alliance
  21 Myasthenia Gravis Association
  21 Contact A Family
  19 The Terrence Higgins Trust
  19 ADDACTION


  18 St Patrick's Primary School




  18 St Andrew's Primary School




  17 Woodlands Primary School


  17 Victim Support
  17 Greater Manchester Centre for Voluntary Organisation
  16 The Royal National Institute of Blind People
  16 The Mental Health Foundation


  16 St Mary's RC Primary School




  16 St Mary's Catholic Primary School


  16 Family Action
  16 Brighton Housing Trust
  15 Village Hall
  15 The National Trust For Places of Historic Interest or Natural Beauty


  15 St Ninians Primary School




  15 St John's Primary School




  15 Springfield Primary School


  15 Fife Council - Local & Community Services
  15 Every Link Counts
  14 The Fostering Network
  14 The Conservation Volunteers


  14 St Joseph's RC Primary School




  14 St Joseph's Catholic Primary School


  14 HAFAL
  13 Trees for Cities
  13 Quarriers
  13 Groundwork London
  13 FamilyLives
  13 Action Mental Health
  12 Your Voice Advocacy Project
  12 YWCA England & Wales


  12 St Patrick's Catholic Primary School




  12 St Cuthbert's Primary School


  12 Scope
  12 Reality Adventure Works In Scotland Limited
  12 Marie Curie Cancer Care
  12 Local Aid for Children and Community Special Needs
  12 Birmingham Voluntary Service Council
  11 The National Deaf Children's Society
  11 The Friendship Club


  11 St. Mary's Primary School




  11 St Johns Primary School




  11 St Brigid's Primary School




  11 Sacred Heart Primary School


  11 Royal Society For The Protection Of Birds
  11 Royal Mencap Society
  11 Parkinsons Disease Society of the United Kingdom
  11 Kidzone
  11 Innercity Films
  11 Great Yarmouth Community Trust


  11 Eastfield Primary School


  11 Derrykeevan Community Association
  11 Deafblind UK
  11 Cornwall Council
  11 Carmarthen Youth Project
  11 Active 8
  10 The Shaw Trust Limited
  10 The Reidvale Neighbourhood Centre Limited
  10 The National Autistic Society
  10 Techniquest
  10 Stepping Stones Playgroup


  10 St Peter's Primary School




  10 St Michael's Primary School




  10 St Brigids Primary School




  10 Sacred Heart Catholic Primary School


  10 Rosemount Lifelong Learning
  10 Richmond Fellowship
  10 RCT People First Limited
  10 Pernicious Anaemia Society
  10 North Eastern Education and Library Board
  10 Newington Day Centre
  10 Mailly Commemoration Support Group
  10 London Borough of Hammersmith and Fulham
  10 Home-Start Liverpool
  10 Govanhill Baths Community Trust
  10 Fuse Youth Cafe Glasgow
  10 Foresight North East Lincolnshire Ltd
  10 Derry Healthy Cities
  10 Cumbria Council for Voluntary Service
  10 Creggan Country Park Enterprises Limited


  10 Coppice Primary School




  10 Castlehill Primary School


  10 Bryncynon Community Revival Strategy Limited
  10 Bonds Street Community Association
This work was supported by the Indigo trust