RIP DirectionlessGov.com: 21-dec-2004 – 31-Jan-2012.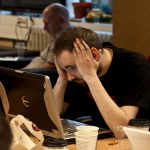 Ben hammersley nails it, as he so often does:
Read more…
About
I make it easier to discover information, so that knowledge can be used to benefit the world.
Mostly at @smithsam
I also have another blog on which I post links and references that I find worth reading repeatedly.
Recent Posts