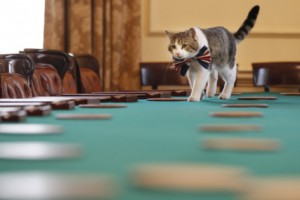 The job spec for the Director of the Parliamentary Digital Service is now out – apply before 6th October 2014. The job was recommended for creation in the mysociety review of Parliament's web service, published early this year.
It's taken a while to come out, as these things always do, but it's interesting to see what changes have occurred between the job being recommended and the job being advertised.
mySociety's report said "user needs must come first"; in the Parliamentary job spec list of responsibilities, they come fourth. Behind working with colleagues in both houses in 3 different ways. That's not necessarily a bad thing, but it does seem that Parliament has a preconceived hierarchy of needs.
mySociety argued strongly for GDS-style of autonomy, and in a politically minded organisation, that was always going to be difficult to maintain. The "What the Management Boards want to achieve in setting up the Parliamentary Digital Service" section suggests that the Boards have had no better idea of what was needed than what mySociety suggested at the end of last year, but felt the need to express something.
It is a cause of concern that there has been no progress at high levels, even as Parliament's web team has started to make incremental improvements. Hopefully those will continue, and that culture can thrive. There is still hope, if the right person is appointed to the role. Parliament has also created the "Chief Technology Officer" role, to do something as yet unknown.
mysociety again: "It is very important to note that the way that the Lords and Commons exert control over the Digital Office should be through long term goal setting, not through direct day to day managerial control". Hopefully the specification as written will generate that autonomy, but it does seem that neither House was willing to say that it would do so if a suitable candidate was appointed. That is likely to need to come from a set of steps once they're appointed. Asking what those are would be an interesting interview question.
Although these two points in the Personal Characteristics section seem entirely apt, to get where things need to go:
Appreciates that change is best achieved by influence and persuasion rather than by diktat
High level of emotional intelligence. Must be empathetic and able to navigate complex internal politics
"We believe that a single figure would also be able to provide the reassurances that the House of Lords requires that their distinct voice and needs would not be ignored." said mySociety. "Parliament cannot continue for long without a clear digital plan in place. Our recommendations above offer a way of getting such a plan delivered."
It seems that those writing the job description didn't entirely see past the need for such a plan. Hopefully the successful applicant will, and will raise Parliament's Digital horizon from staring at their shoes to looking towards a future.
The style of debate in Scotland this week shows what can happen when that debate doesn't happen.
Parliament itself deserves that.